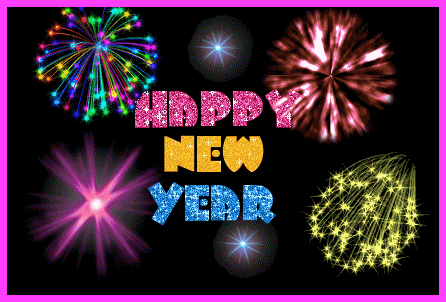 To celebrate the arrival of 2014 and thank all of you—my beautiful, fun,
amazing
followers—some of my favorite authors and I have donated digital copies of our (YA and NA) paranormal books to create a giveaway of eleven thrilling books you won't want to put down!


INCLUDED IN THE GIVEAWAY:
ONE and TWO by LeighAnn Kopans: When having two powers makes you a Super and having none makes you a Normal, having only one makes you a sad half-superpowered freak.
It makes you a One.
Sixteen-year-old Merrin Grey would love to be able to fly – too bad all she can do is hover.
If she could just land an internship at the Biotech Hub, she might finally figure out how to fix herself. She busts her butt in AP Chem and salivates over the Hub's research on the manifestation of superpowers, all in hopes of boosting her chances.
Then she meets Elias VanDyne, another One, and all her carefully crafted plans fly out the window. Literally. When the two of them touch, their Ones combine to make them fly, and when they're not soaring over the Nebraska cornfields, they're busy falling for each other.
Merrin's mad chemistry skills land her a spot on the Hub's internship short list, but as she gets closer to the life she always wanted, she discovers that the Hub's purpose is more sinister than it has always seemed. Now it's up to her to decide if it's more important to fly solo, or to save everything - and everyone - she loves.
INTO THE DEEP and HIDEN BENEATH by Lauryn April: Ivy Daniels is a high school junior still learning who she is. After almost drowning, Ivy finds herself with an ability she doesn't want, an ability to uncover secrets which quickly begins to redefine what she thinks about the people around her as well as herself. Because of this ability, Ivy becomes the one thing that stands between an angry teen and the death of every student on campus. The only problem is she doesn't know who wants everyone dead. Will she figure out whose secret is that they're planning to blow up her school, or will she fail to find him in time?
Through her search to do the right thing, Ivy discovers that knowing the thoughts and secrets of those around her may just tear her apart.
THE AWAKENING & OTHER STORIES and BENEATH MANHATTAN SKIES by Emma Meade: Put on the kettle, close the curtains and curl up by the fire. Dive into 8 short tales, each with a slice of the paranormal.
Ghost Story - Who is the shadow in the window of the abandoned house, and what or who is he waiting for?
The Awakening - It's time for Sabrina to wake up and face the light.
End of the Line - Cassie wants to die. When midnight rolls around, she stands on the tracks waiting for the train to come.
Milsa Loris - The once magnificent kingdom of Milsa Loris comes alive one night each winter. The King's witch is brewing up a little magic, sure to make the soup all the tastier.
The Old Vampire - Hailey spent her life dreaming of a dark prince falling in love with her. He never showed up, until now.
The Knocking - Alison's grandfather has one eye on the next life. After all, he's heard a lot of rapping at his door lately.
The Boy on the Beach - Kate's grandmother warns her about the boy with the green eyes. Will she pay heed?
Snowglobes- It's busy at Calvin's Cabins this Christmas. Eddie and Maggie are a young couple in trouble. Not to fear, Calvin is always ready to lend a hand.
THE DAY ZOMBIES RUINED MY PERFECTLY BORING LIFE and THE TIME ZOMBIES BECAME THE LEAST OF MY WORRIES by Jen Naumann: Emma Ferdig has heard the term "life sucks, then you die", but she never knew she was supposed to take it quite so literally.
It's senior year. Emma should be looking forward to escaping her mundane small town, and going on to college—finally. Her biggest worries should be the fact that she's feeling something more for her life-long best friend Finn, and how she's going to make things happen between them. But all her plans for a less-sucky future go out the window with the discovery of a seriously creepy woman in her backyard.
As it turns out, zombies are real.
In the first book of the Boring Life Series, Emma's life is turned upside down as she's forced to leave everything behind, running off with Finn and a group of extremely odd misfits that include Finn's jackhole brother Cash, and his unorthodox girlfriend Marley. In an instantaneous journey across the Midwest, they'll learn horrifying secrets, trust the wrong people, and make deadly mistakes. As they do all then can to try and survive the impending apocalypse, Emma will realize that maybe her painfully boring life hadn't been such a bad thing, after all.
HEART WAVES, BREAKING WAVES, and WAVES OF LOVE by Danielle Sibarium: Jenna Kingsley has a gift. She knows things. With a simple touch she can pick up personal information from jewelry or objects. While at a neighbor's party, a voice mesmerizes her. Jenna is momentarily frozen as a ring is placed in her hand. White electricity surges through her and a dire prediction is made. "It's like Romeo and Juliet. You're going to break my heart." From the moment they meet, Jenna is enchanted and entranced with Reece Walton. She's thrilled to learn he's spending the summer two houses away from hers. Every moment they spend together is magical. But she can't get the prediction out of her mind. As the summer draws to a close and secrets are revealed, can Jenna get past the fear of being left with a broken heart to live in the moment with Reece or will her fear of being hurt fulfill the prophecy?
The winner will be announced on this blog February 1st. Be sure to spread the word, and don't forget to come back each day of January to enter!
Good luck, and Happy New Year!
a Rafflecopter giveaway